EuroChamber extends gratitude to TRAM Project
2021-07-29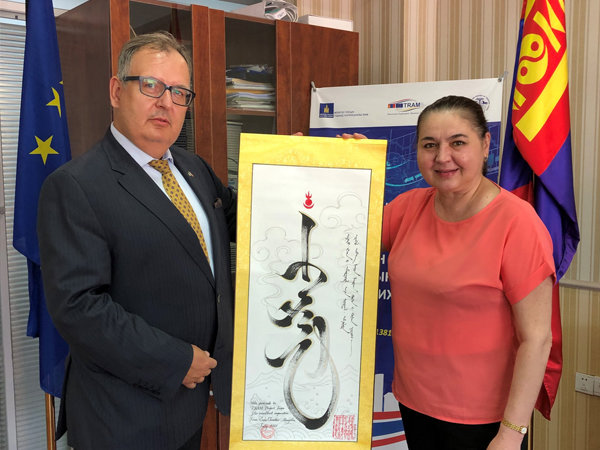 Last week, EuroChamber Mongolia's CEO Mr. Tomas Bravenec visited the TRAM Project office to extend a heartfelt gratitude to the project team.

Our organization would like to take this opportunity to extend our gratitude and say a big THANK YOU to our partner TRAM Project for their cooperation and relentless support.
Since the inception of our Chamber, important goals and mission of our organization aligned with the purpose and project objectives.
EuroChamber will continue working closely with the Cluster companies established during the project's initiative after the project successfully concluded two weeks ago. We look forward to further bridging the spirit of Mongolian SMEs export and support into the future.
We acknowledge our partner's commitment and outstanding efforts in all their activities and extend our heartfelt gratitude to Mrs. Carmen Fratita, Mr. Carl Krug an the TRAM team members, who all have served vigorously through their tenure. As a token of our gratitude, we have presented our partners calligraphy work by one of the outstanding Mongolian artists, Mr. Ariunbold.E.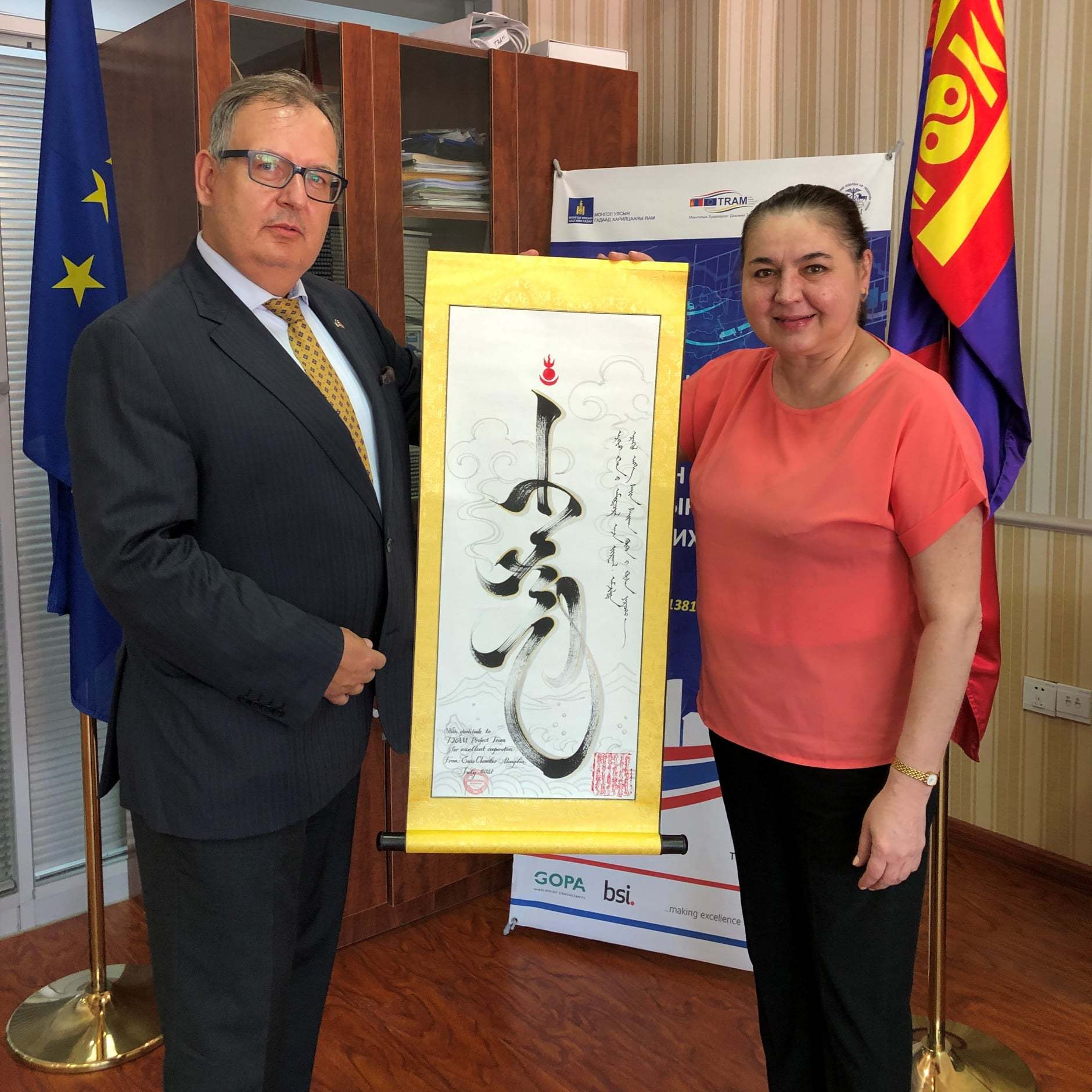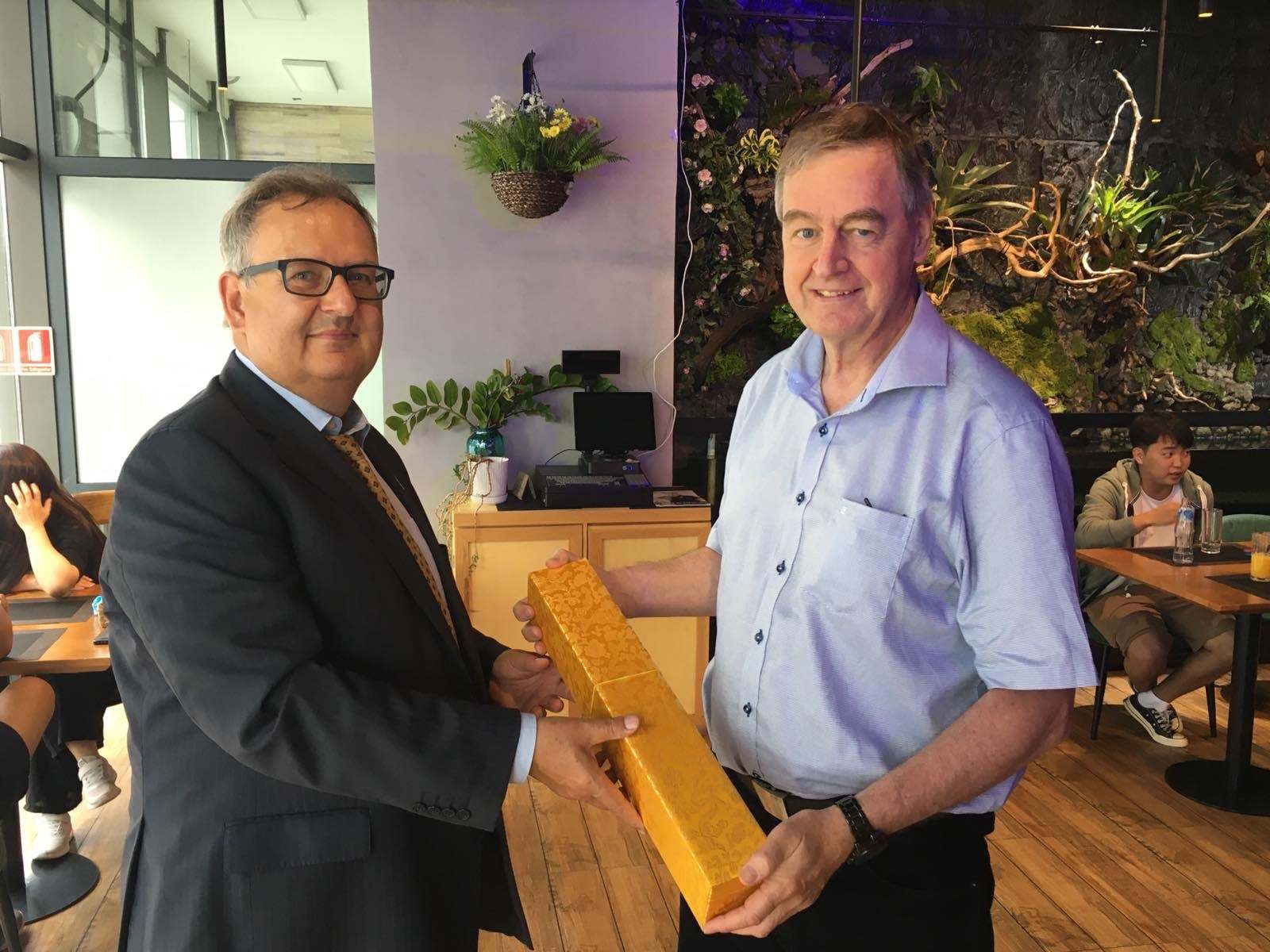 We wish you all the very best in your future and hope you will visit Mongolia again!