Cooperation Agreement of EuroChamber, DMUV, BBG and FMCCI signed
2020-06-11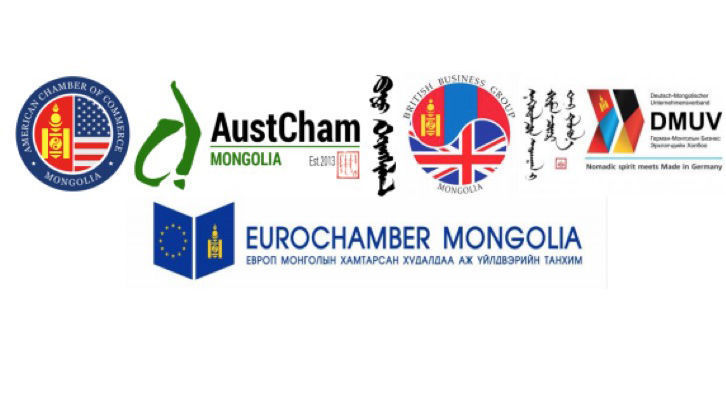 We are very pleased to inform that EuroChamber reached an agreement with the German Mongolian Business Association (DMUV), French Mongolian Chamber of Commerce and Industry (FMCCI) and the British Business Group (BBG) to cooperate closely.
One of the main founding principles of EuroChamber Mongolia it to bring the European business community closer together and jointly with our Mongolian partners have a strong common voice that represents the interest of our members.
With the signing of the cooperation agreement the German, French and British business associations become represented in the EuroChamber Board, allowing for common decision making, leadership and alignment.
The three European bilateral business associations' member companies have herewith become members of EuroChamber. With this step, EuroChamber Mongolia now provides a united platform to more than 125 British, French, German and other European as well as Mongolian member companies from very diverse sector backgrounds.